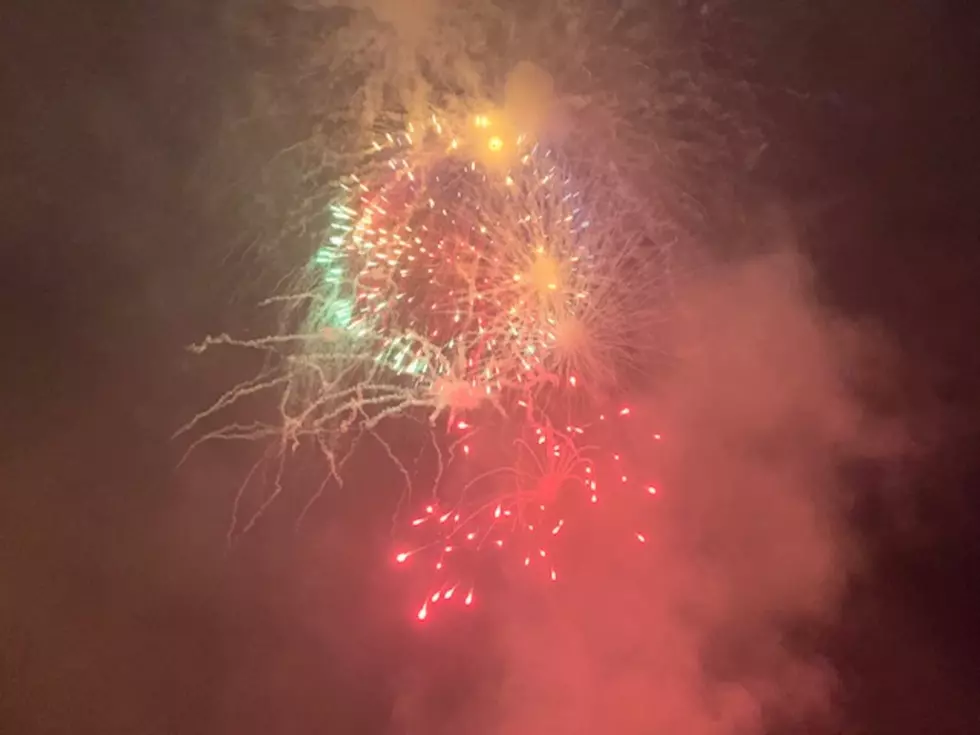 The 75th Annual Beachwood Fireworks in Ocean County, NJ are Ready to Light Up The Sky
Shawn Michaels
It's hard to believe we are just days away from America's 246th Birthday as we get set to celebrate the 4th of July and we want you to join us for Ocean County's biggest 4th of July fireworks celebration on the Toms River at Beachwood Beach.
Join us for fireworks brought to you by Invision Eyecare Inc. Join us beginning at 7 pm at Beachwood Beach on the Toms River. The fireworks begin at 9 pm.
We always enjoy seeing you and meeting folks at the fireworks. Remember you can help fund the Beachwood Fireworks by donating to keep this annual event happening. Thanks to the Borough and all the First Responders who will be on-site that day and night to make it a great 4th of July in Beachwood.
There will be food trucks on location for lots of delicious treats while you watch the fireworks. Bring your chair and blankets so you can pick out your spot and get comfy for a great show.
Make sure to turn on our sister station 92.7 WOBM as they will provide the soundtrack for the fireworks so have your radios and apps on 92.7 WOBM beginning at 9 for the spectacular show.
There are many great groups of people and organizations that all come together to make this possible: We do have to send out our sincerest of thank yous to the following:
Comcast
Spirits Unlimited
Remington & Vernick
Connor Strong & Buckelew
Suplee, Clooney & Co.
Hiering, Cannon & McKenna
East Coast Flagpole
Dasti, Murphy & McGuckin
Beachwood Fireworks On The Toms River
Photos with Shawn and Sue and 92.7 WOBM at the Annual Fireworks 4th of July Celebration
Your Official 2022 PNC Bank Arts Center Concert Schedule
More From Cat Country 96.7 /104.1