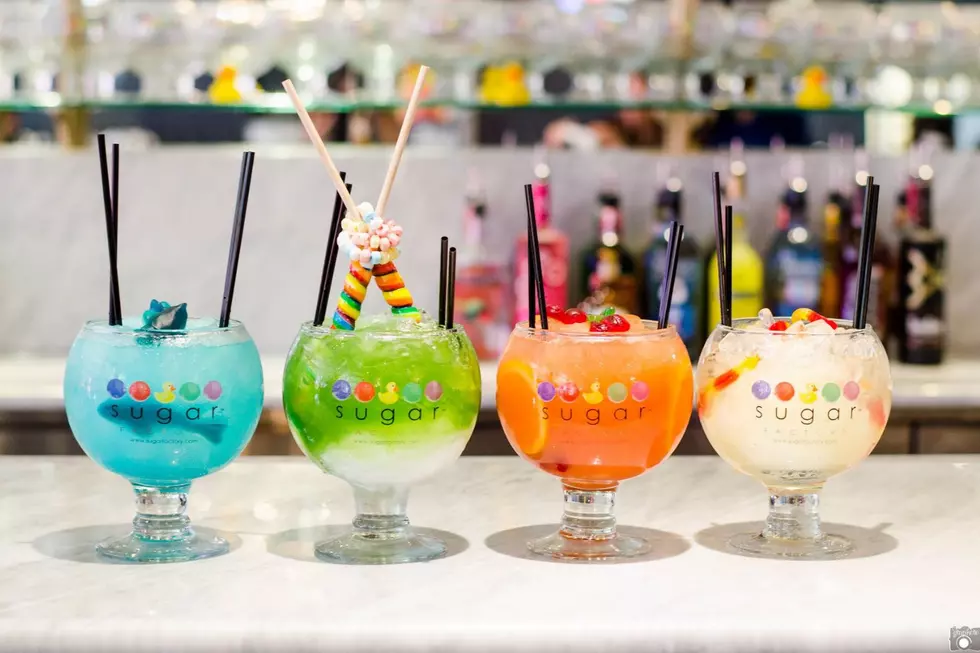 Sweet! World-Famous Sugar Factory is Expanding to Cherry Hill, NJ
Sugar Factory/Facebook
Insert heart-face emoji! We just found out Cherry Hill is getting a Sugar Factory!

"Sugar (doo doo doo doo dah dah), ahhhh, honey honey (doo doo doo doo dah dah)..."
Sugar Factory offers confectionary satisfaction on too many levels to count!
Its stores and restaurant have reached global fame, making them quite literally the sweetest spots on earth.
And, now one of those sweet spots will be Cherry Hill, New Jersey! The Sugar Factory is reportedly opening in Towne Place at Garden State Park (off Route 70 and Haddonfield-Berlin Rd.) this fall, according to Courier Post.
M&M Realty Partners' (the parent company of Sugar Factory) executive vice president Joe Morris originally put the Cherry Hill location's completion timeline as early as September.
Now, it looks like its opening will take place closer to Halloween, Patch.com reports.
Cherry Hill's Sugar Factory will be the second in South Jersey, behind the one which debuted at Hard Rock Hotel & Casino in A.C. back in 2018.
Since then, we've not been able to get enough of the over-the-top menu items (like burger sliders on rainbow-hued buns), including Sugar Factory's legendary goblet drinks accessorized with lollipops, gummy candies, and candy necklaces.
'The Wolf of Wall Street' Mansion: See Inside!
Take a tour of the luxurious The Wolf of Wall Street mansion that's for sale for $10 million.
Delicious Cape May Restaurants Open Year-Round 2022-2023
The off-season is my favorite time of year to visit Cape May. You will find that the least crowded time is a great time to try some delicious Cape May restaurants that stay open year-round or most of the off-season.
Queen Elizabeth II's Life in Photos
From her childhood as a princess to her historic Platinum Jubilee, revisit some of the late Queen Elizabeth II's most memorable moments throughout her life.
More From Cat Country 96.7 /104.1